Contact Mary Catherine Maternowska via Email
Related Innocenti Project(s):
Mary Catherine Maternowska
Former Specialist (Former title)
M. Catherine Maternowska is a Senior Research and Evaluation Specialist at UNICEF Office of Research – Innocenti. She has extensive field experience in socio-medical research, evaluation, and programming. Trained in economics, public health and medical anthropology, she has published numerous peer review articles and a book on population and poverty in Haiti. She has also published in the popular press on public health and children's issues. Her experience managing donor-financed national, regional and global health programs has focused on child protection and sexual and reproductive health with expertise in gender-based violence policy, prevention, care, and treatment. She held a faculty position at the University of California, San Francisco for ten years until 2010. At Innocenti she leads a multi-country study on the drivers of violence affecting children. She has a Ph.D. from Columbia University and a MPH from the University of Michigan.
Publications
Publication
Research that Drives Change: Conceptualizing and Conducting Nationally Led Violence Prevention Research
Globally, studies have demonstrated that children in every society are affected by physical, sexual and emotional violence. The drive to both quantify and qualify violence through data and research has been powerful: discourse among policy makers is shifting from "this does not happen here" to "what is driving this?" and "how can we address it?" To help answer these questions, the Multi-Country Study on the Drivers of Violence Affecting Children – conducted in Italy, Viet Nam, Peru and Zimbabwe – sought to disentangle the complex and often interrelated underlying causes of violence affecting children (VAC) in these four countries. Led by the UNICEF Office of Research – Innocenti with its academic partner, the University of Edinburgh, the Study was conducted by national research teams comprised of government, practitioners and academic researchers in each of the four countries.
Publication
The multi-country study on the drivers of violence affecting children. A cross-country snapshot of findings
Blogs
Blog
Investigating the drivers of violence affecting children in Viet Nam
A couple of years ago the view of the perfectly terraced rice paddy fields of Viet Nam from my airplane window seemed both beautiful and unnerving. Like most Americans of my generation the violent conflict that engulfed this region in the 60s and 70s still evoked powerful feelings. I was on a UNICEF mission to Hanoi to help set up a study on the drivers of violence. Viet Nam was included in the study to represent the East Asia and the Pacific Region, complementing three other countries: Italy, Peru and Zimbabwe which together comprise the focus nations of the UNICEF Innocenti Multi Country Study on the Drivers of Violence Affecting Children. The Multi Country Study is now comprised of a multi-national team of UNICEF offices, Government partners, research institutes and universities determined to understand what drives violence and what can be done to prevent it. I had been forewarned that undertaking rigorous work to gather evidence on a sensitive issue like violence affecting children in Viet Nam would be challenging. I found a UNICEF Hanoi office full of hardworking, experienced child protection specialists eager to allow me to join them in an exploration of why so many children were at risk of suffering emotional, physical or sexual violence. I also found a Government more than willing to discuss violence prevention and willing to make this important topic a priority. They immediately established a steering committee and set out to form their national research team. Viet Nam is a proud country-and it should be: it has survived not only a war (the American War, as they gently remind me), but also life under a rapidly changing socio-economic context. In 1986, the government introduced a package of economic reforms known as Doi Moi, or renovation, which transformed the previously planned, vertically oriented, largely agricultural economy into a market system which opened up trade to the rest of the world. In 2013, Viet Nam officially became a lower middle-income country with a highly diversified economy and per capita income of almost $USD 2,000. That's progress by most development indicators, the kind of progress often marked by the premature retreat of foreign assistance and donors. (The following "YouthSpeak" video presents data from the Multi Country Study, empowering Vietnamese children and youth to work on ending violence in their communities.)The effects of Doi Moi were not only economic; the opening of the economy has exposed the country to new ideas and attitudes. With Doi Moi, traditional values have shifted, including concepts of gender equality. Migration, largely a feminized phenomenon in Viet Nam, has accelerated as women seek better options for their families. But with this rapid growth comes the inevitable companions of poverty and inequity, creating a sometimes toxic mix for children who need protection. These are the things we have been studying-the drivers of violence-and ultimately one of the key lessons from our study is that violence prevention can't be tackled in isolation from a deep understanding how a country's history, politics, and economics shape a child's experience growing up. The Government of Viet Nam has done much to document and mitigate these effects, including targeted programmes for family well-being and specifically for children. But challenges remain in a country which almost four decades later is still struggling to heal the wounds of a traumatic war. Traces of Agent Orange, an herbicide designed to destroy jungles during the war, still leach from the soil. UNICEF-Viet Nam estimates that there are 1.2 million Vietnamese children (out of the 30.5 million Vietnamese under 18) suffering from disabilities and it is suspected that many of these are related to dioxin, one of Agent Orange's chemical components. In general, there are higher rates of disabled children in the areas of the country that were more heavily sprayed, as well as in areas where there are current dioxin hotspots. The causation is still unclear. However, we do know with certainty that children with disabilities face a significantly higher risk for all types of violence. Even for Vietnamese children elsewhere in the country, violence is an everyday issue made worse by intense family pressure to succeed. Evidence from Viet Nam shows, for example, that children who are violent at school are often from families where they experience physical or emotional violence from parents, caregivers or siblings. When Phuong Anh's case was reported, the news of her ordeal spread quickly in her school and she became victim of stigma and rejection from other students. With support from UNICEF's trained case manager, Phuong Anh has overcome the stigma in school and now enjoys learning and she wants to become a teacher.These children tend to be quick to anger, see others as aggressive, and use violence to solve disagreement. Violence in the home shapes and determines children's personalities, peer networks and environments. Breaking the cycle of violence is critical. Early interventions must be timely. For instance, evidence from Viet Nam shows that children who report violent physical discipline at age eight, have poorer cognitive outcomes, poorer math scores, lower self-esteem and lower self-efficacy in adolescence than their non-abused peers. Experiencing violence in schools was children's number one reason for not liking school. In fact, teachers' use of violence against students is a significant cause for school dropout in Viet Nam. That's discouraging for a country with aspirations to continue to grow its economy and secure its place as a regional leader. Despite important advances, Viet Nam's child protection system currently remains nascent and lacks the necessary resources to address the complex and interrelated drivers and risk factors of violence affecting children throughout the country. After two years of research it's clear today that the national solutions to violence are not only possible but already underway. On a recent visit, the Director of Children's Affairs in our study's lead Ministry introduced our research to colleagues as a "scientific study with a very different kind of approach". That sort of willingness, to grapple with what drives violence, is exactly how social change begins. During the same workshop the Director proudly announced that a new law had been passed making implicit the link between children's experience of violence in the home and the school. Evidence generated from our Multi Country Study's findings helped shape the law-and because of it, new prevention efforts are likely to be more effective. It's progress like this, in a place where the uptake of evidence is historically slow, that makes our work so meaningful. Mary Catherine Maternowska is UNICEF Innocenti's lead researcher on violence affecting children. At the A Billion Brains high level meeting 7-8 November in Malaysia violence against children was one of the major themes with case studies from research conducted in Viet Nam profiled.
Blog
Bringing data on violence out of the shadows in Peru: a 25 year journey
In 1990, during my first visit to Lima, Peru, the streets were crammed with vendors, pedestrians, vehicles of every description and young men holding calculators. Alberto Fujimori, a college professor, had just been elected president, and was busy enacting wide-ranging neo-liberal reforms, called Fujishock. Overnight, the price of many essentials tripled-and the dollar exchange rate fluctuated every 15 minutes. I nervously exchanged cash with the calculator men from the back seat of a dilapidated taxi. It was an unsettling time in Peru. My efforts to travel to the countryside as an intellectually curious anthropologist to learn about Peru's social movements, were met with dire warnings about the Sendero Luminoso, or Shining Path. Sparking one of the most violent insurgencies in the Western hemisphere in the late 20th century, kidnappings, torture, bombings and attacks on civilians defined the tactics of these rebels. Although feared by many, Sendero Luminoso were also surprisingly popular among the masses, mobilizing the Andean peasants with promises of a Utopian society through violent destruction of all institutions. My introduction to Peru was steeped in economic and political crises. Nearly 25 years later, I returned to Lima as a UNICEF researcher, from the Office of Research - Innocenti, still applying the curiosity of an anthropologist, but now on an official UN mission to understand the drivers of violence affecting children. The UNICEF Lima office is nestled in the shady streets of Miraflores, one of the most affluent districts of what is now a vibrant Peruvian economy. After the necessary protocol visits-we were whisked away to the Ministry of Women and Vulnerable Populations. On the way, my colleagues mentioned a nationally representative pilot survey on violence against children that had been completed the previous year. They asked me to keep mum about the survey because it was a source of national shame. As the research lead on the Multi Country Study on the Drivers of Violence Affecting Children, I chose Peru as one of our research sites because too often countries situated in the Latin America and the Caribbean region-mostly middle income now-are left out of debates about development and violence. Yet in Peru, as with many of its neighbors, booming economic growth has also brought gross inequities that hurt children the most. UNICEF Innocenti has released a set of four new working papers nbsp;called "Understanding Children's Experiences of Violence" in Ethiopia, India, Peru and Viet Nam.Rates of violence are high all over the Americas. In Latin America over 25,000 children were victims of homicide in 2012 alone. Thousands and thousands of others are victims of interpersonal violence-of an emotional, physical and/or sexual nature. This is the main topic of UNICEF Innocenti's work with Peru. I learned from my colleagues that many of Peru's school teachers, who are my age now, had been victims of Sendero Luminoso. Many had surely survived kidnapping, torture or rape. Trauma unhealed, they are among the adults who commit untold violence against children in Peruvian schools. The data made that visible: among those interviewed for the survey, 81.3 % of adolescents between the ages of 12 and 17 years had experienced psychological or physical violence at least once. Learning has become a hazard in Peru. In Huamango, Ayacucho, Peru, 16 year-old Solange Felix Andres Flores attends a youth group where violence in school and at home are hot topics of discussion.I have been working with the UNICEF Peru Office on the Multi Country Study for two years now. We quickly built rapport with the Ministry of Women and Vulnerable Populations, and before long, they asked us to help them analyze the survey data that was once forbidden, moving it out of hiding. We trained Government Statistics Office staff and marveled as the Peruvians invented new theory. Our worked sparked crucial dialogue about financial resources-and the Ministry of Women, traditionally cash-strapped, began consultation with the Ministry of Finance resulting in the first ever collaborative study between these sectors. In the process, we never once told the Peruvian Government they had a violence problem-instead, they discovered it on their own terms so that they could be in charge. We held the view that if Peruvian leaders owned this challenge then they would more quickly generate the best solutions. And that is what they have done. The Ministry soon launched a country report-detailing the state of violence affecting children backed by 15 years of national research. They launched it strategically, following 2016 Presidential elections so that the mandate of violence prevention would have traction when the new Minister was named. The once closeted data on violence has now been posted on the Ministry's website and a national plan to focus efforts on preventing violent discipline in schools and households has been launched. The Government of Peru is about to produce a Burden of Violence study to gather more evidence on how investment in prevention makes sense for every sector-even in a relatively wealthy middle income country. The Ministry of Women has budgeted for additional applied violence prevention research, including investigation of the social norms that can determine why some children are at risk of violence while others are not. When I went to Peru twenty-five years ago I was determined to empower people from the ground up-learning about their struggles and envisioning social change. I never imagined one day I'd return with a large UN organization, working for social change in a very different way, helping use national data to put children's rights at the top of Peru's agenda. Mary Catherine Maternowska is a Senior Research and Evaluation Specialist with the UNICEF Office of Research - Innocenti. She is the lead researcher on the Multi Country Study on the Drivers of Violence Affecting Children. Explore the nbsp;UNICEF Innocenti research catalogue nbsp;for new publications. Follow UNICEF nbsp;Innocenti on Twitter nbsp;and sign up for e-newsletters on any page of the UNICEF nbsp;Innocenti website.
Podcasts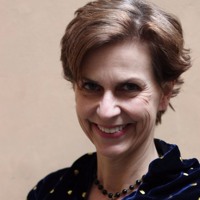 Podcast
Mary Catherine Maternowska on the drivers of violence affecting children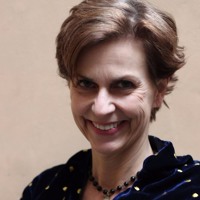 Podcast
Mary Catherine Maternowska podcast on Peru makes progress on violence against children